Helping Patients in Norcross & Lawrenceville on the Road to Recovery.




Neck & Shoulder Pain Treatment in Lawrenceville
Experienced Chiropractors Serving Norcross & Lawrenceville
The severity of neck and shoulder pain can range from merely annoying to unbearable. If you are struggling with neck and/or shoulder pain after an auto or truck accident, slip and fall accident, work accident, or other injury, we encourage you to contact Gwinnett Medical Back & Neck Pain to consult with a Lawrenceville chiropractor. Our skilled chiropractors specialize in treating neck and shoulder pain caused by all types of injuries, including whiplash, disc injury, repetitive strain, nerve pinch injury, spinal cord injury, and more.
About Neck Pain
The neck is a vital yet highly vulnerable part of the body that is prone to injury from a variety of causes. Anything that places pressure or stress on the neck area has the potential to cause pain. Rear-end car accidents are one of the most common ways that people sustain an injury to the neck.
Neck pain can feel like any of the following:
Soreness or tenderness
Sharp or stabbing pain
Stiff neck that makes turning the head difficult
Pain that refers to other areas, such as the shoulders or arms
Many people attempt to handle their neck pain with over-the-counter medication, but because this treats only the symptoms and not the cause, this typically is not an effective method. This is where a chiropractor with experience handling neck injuries can help.
About Shoulder Pain
Shoulder pain can result from a number of causes, including stressful and/or repetitive manual labor, playing sports, or through a direct trauma to the area. Shoulder pain may also be a sign of underlying diseases, including diseases of the cervical spine of the neck or disease of the gallbladder, liver, or heart. While some shoulder pain may go away on its own, other types of pain may require physical rehabilitation and medication.
Contact Our Norcross & Lawrenceville Chiropractors Today
Life is too short to live in constant pain. At Gwinnett Medical Back & Neck Pain, we utilize a variety of chiropractic and rehabilitation pain management options to help you get back to your life before your accident. We can also refer you to a lawyer within our trusted network who can help you pursue the compensation you are entitled to for your injury.
Why Choose Gwinnett Medical Back & Neck Pain?
Affordable, high-quality care
Knowledgeable, friendly staff
State of the art equipment
We offer attorney referrals
Same day appointments available
We can provide transportation to and from your appointments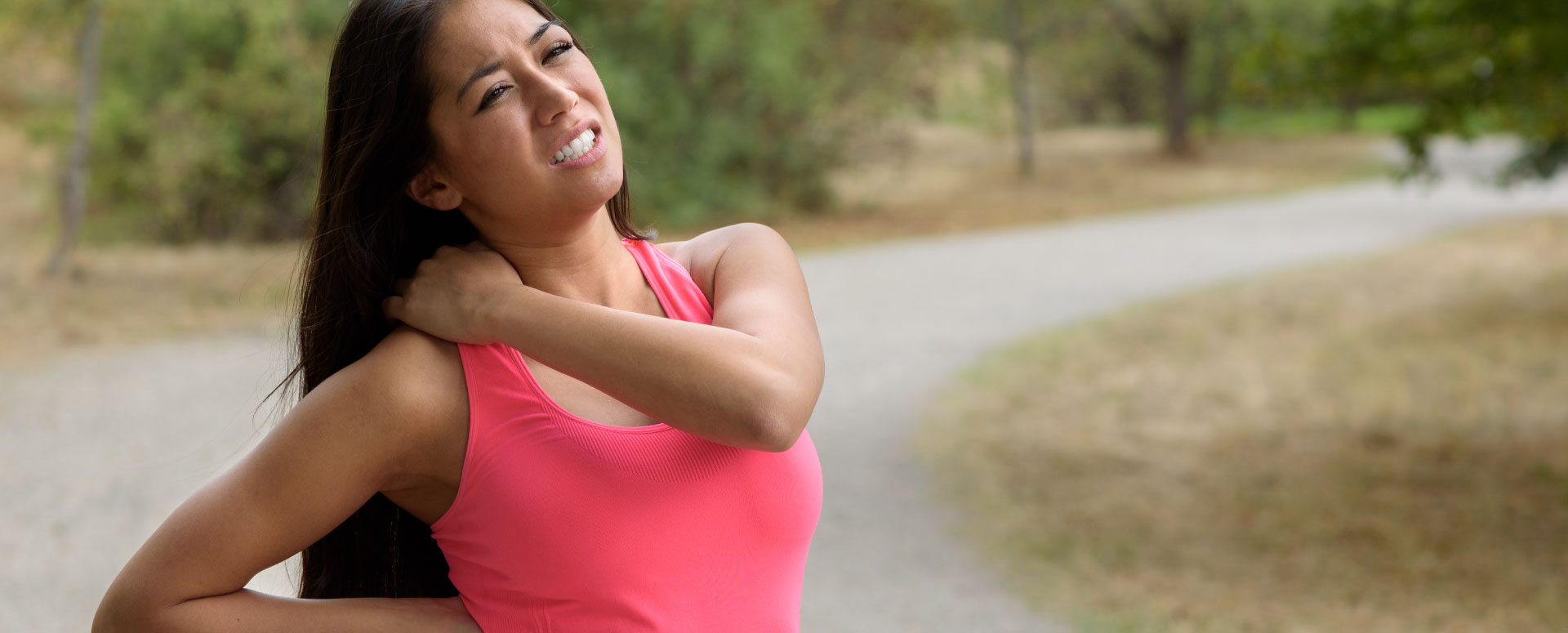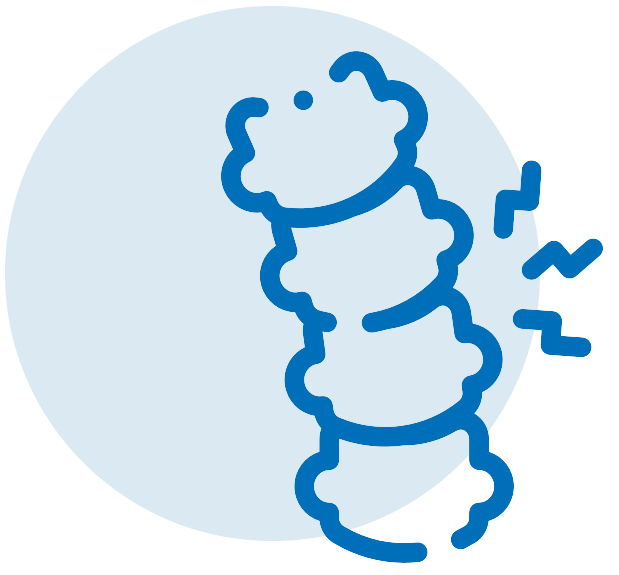 Neck & Back Injury Treatment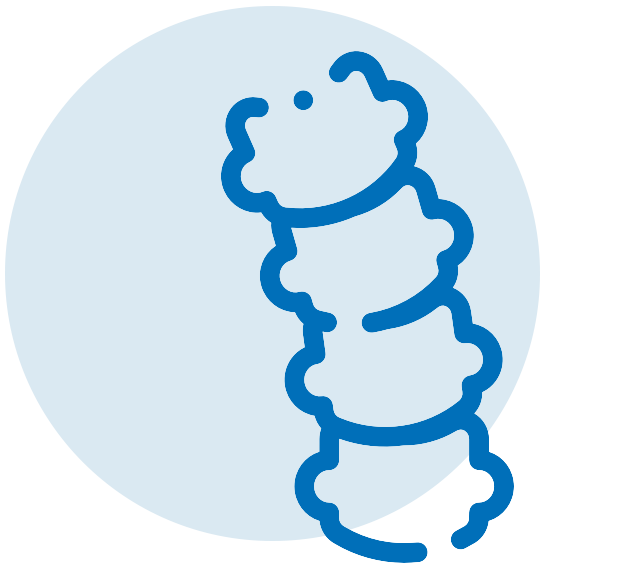 Neck & Shoulder Pain Treatment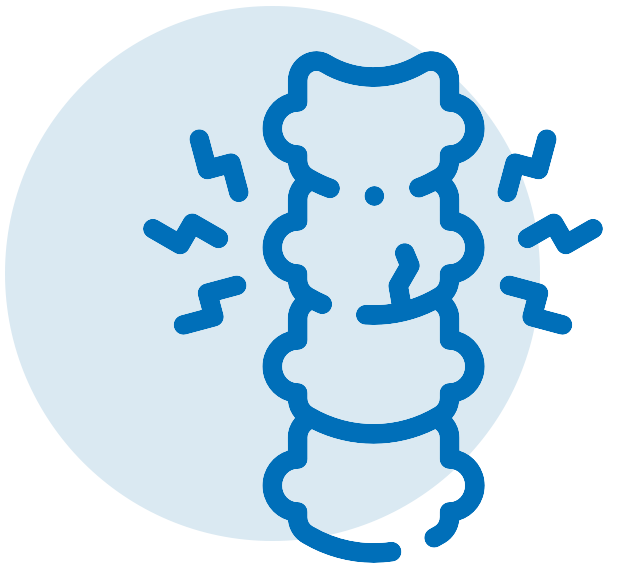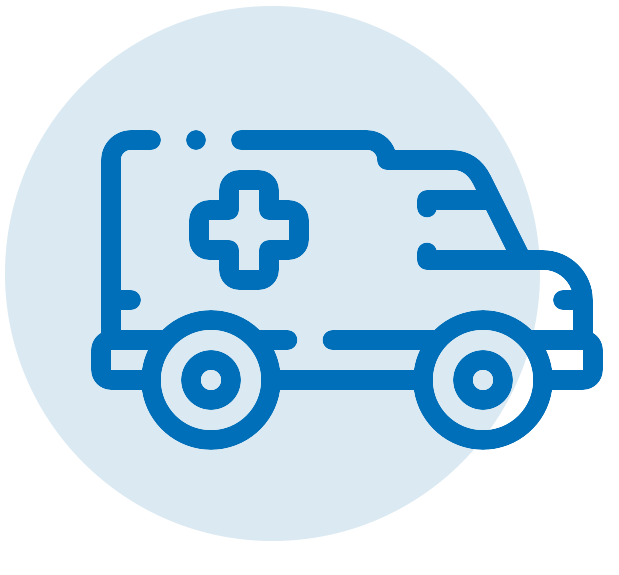 Sports Injury Rehabilitation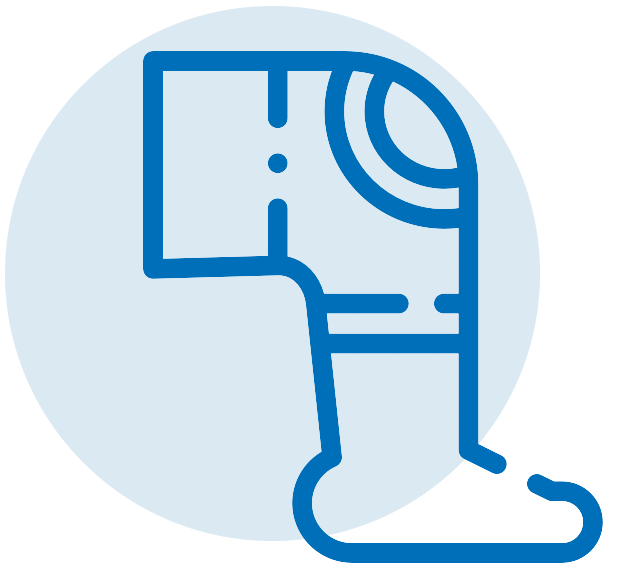 Injured In An Accident? We Can Help
Gwinnett Medical offers immediate care after a car accident. We are here to help you during your time of pain. We have a staff experienced dealing with accident injuries that can create a care plan specialized for your needs. CALL NOW for the best post accident chiropractic care in the Gwinnett County Area!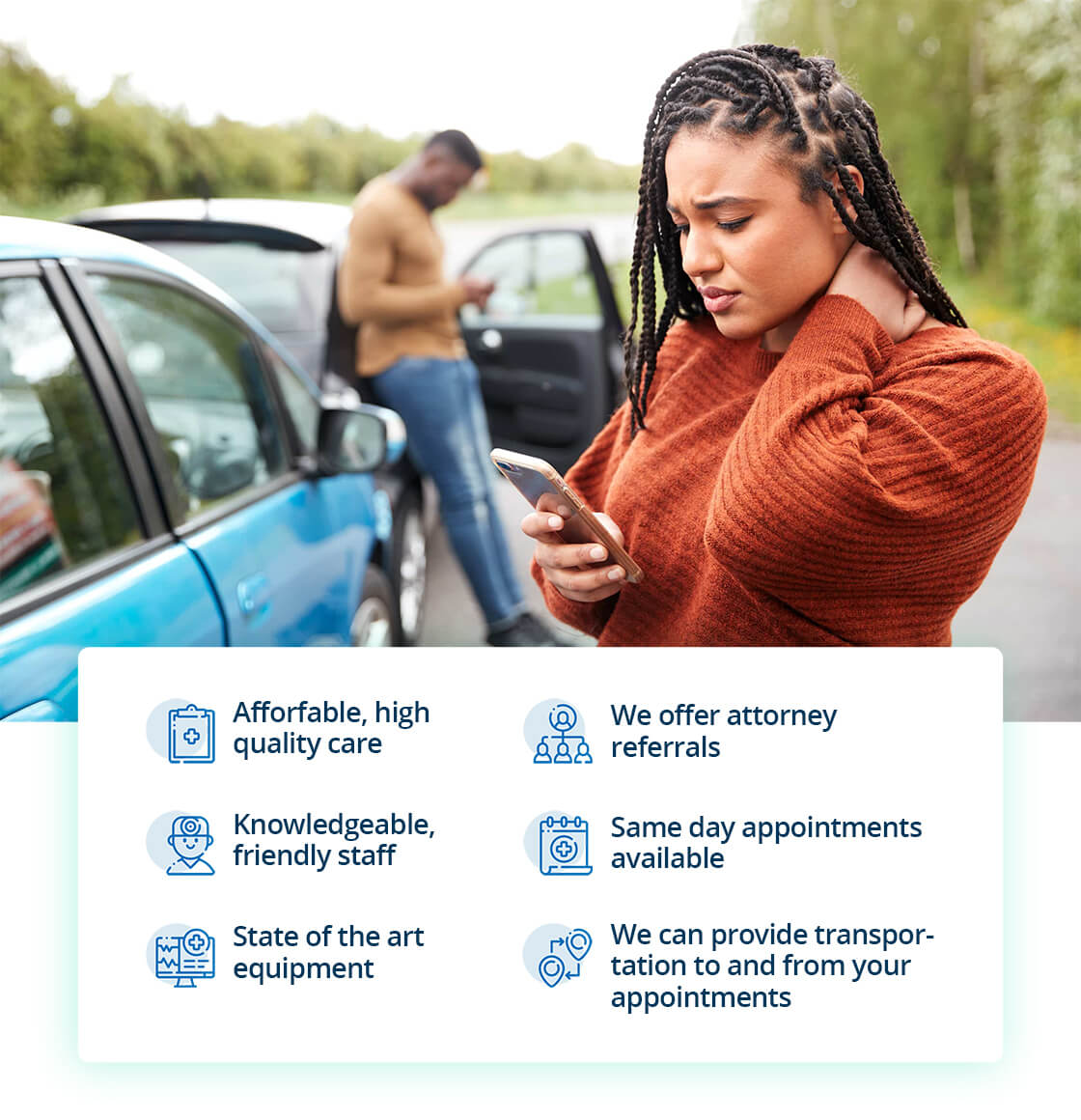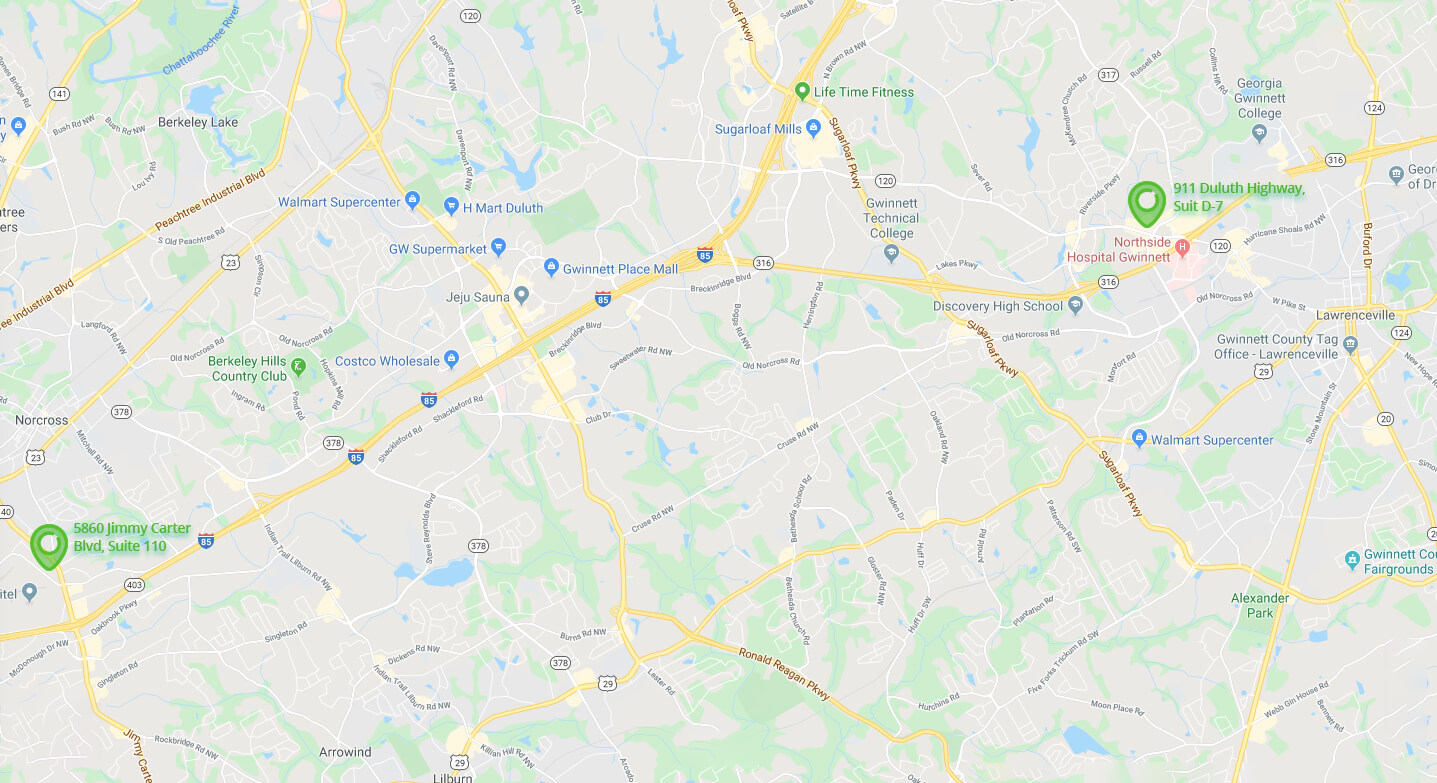 5860 Jimmy Carter Blvd, Suite 110, Norcross, GA 30071
911 Duluth Highway, Suit D-7, Lawrenceville, GA 30043 
3725 Stone Mountain Highway Suite A Snellville GA 30039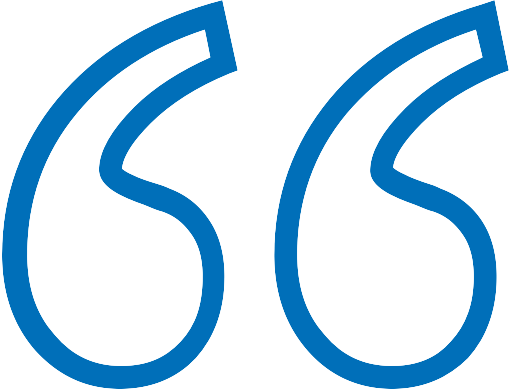 The best in town. Clean facility, great staff and knowledgeable & experienced doctors. Highly recommended.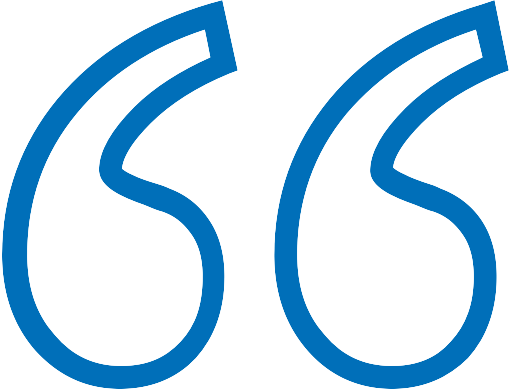 Dr. Mcbride ans Keisha is awesome. This is the most I have ever felt comfortable at a doctors office. Dr. Mcbride is very caring and concerned. Definitely 5 stars. UPDATE: Karen the massage therapist is amazing. The best massage I have ever had...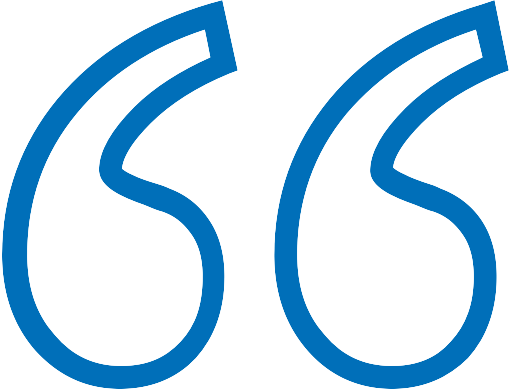 The best medical treatment you can ask for in your time of need. They are patient, kind and really care about your total wellbeing.